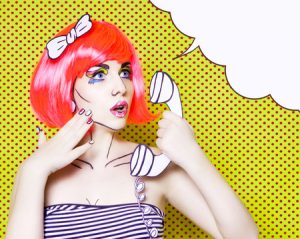 Why should employers support mothers to continue breastfeeding?
A study found that non-breastfeeding mothers were absent from the workplace 3 times more often (due to babies' illnesses) than breastfeeding mothers! 1
Benefits of improving health in the workplace include:
increased motivation of employees and a better working atmosphere, leading to more flexibility and better communication;
a reduction in absenteeism and staff turnover;
increased quality of products and services, more innovation and creativity, and a rise in productivity;
improved public image of the company, making it more attractive as an employer.
The number of women with babies and small children who return to the workforce is increasing.  More mothers are also choosing to continue to breastfeed after returning to work. It is in the employers best interests to support mothers who want to return to work and continue breastfeeding, as there are benefits for both employers and employees.
Three good reasons for employers:
More economical – your organisation will save money as valued employees will return to their job reducing recruitment, training and temporary staff costs.
Less absenteeism – breastfeeding helps to protect babies from infections and allergies. This means fewer visits to the doctor and less time off to care for sick children.
Better organisational image – mothers will become more productive, happy and loyal.
Mums who do not breastfeed are at increased risk of:
breast cancer
ovarian cancer
osteoporosis (bone thinning)
cardiovascular disease
Rates are directly linked to duration and the less time a woman breastfeeds, the more risks increase. http://www.healthpromotionagency.org.uk
We can visit your organisation and help implement strategies and policies to suit your company.  This can be as simple or as comprehensive as you wish, depending upon the size and natuire of your organisation.
Please contact us for further details.
1.  Cohen R. et al.10(2):148-153, 1995
2. Cunningham AS, Jelliffe DB, Jelliffe EFP. J Pediatr 1991;118:1-8.
3. Kovar MG, Serdula KK, Marks JS, Fraser DW. Pediatrics 1984;74:615-38
4. Michelman DF, Faden RR, Gielen AC, Buxton KS.  Am J Health Promot 1990;4:181-6.
5.  Duncan B, Ey J, Holberg CJ, et al. Pediatrics 1993;91:867-72.