Tongue Tie Assessment & Treatment for Breast & Bottle Fed Babies
Mr Simon Prideaux, IBCLC, Paediatric Osteopath and CQC registered Tongue Tie Practitioner from Heavens Gate, Buckinghamshire – joins us in Huddersfield.
Milk Matters Infant Feeding Clinic has experienced practitioners specialising in difficult to resolve feeding problems. Common issues such a reflux, colic, faltering growth for babies and issues for new parents and mothers such as recurrent mastitis, blocked ducts, low supply or sore, cracked or bleeding nipples.
We also provide assessment and treatment of tongue tie (Ankyloglossia), with follow up support available as required based on each individual circumstances. We are happy to assess babies who have had a tongue tie treated elsewhere, and are still experiencing difficulties with feeding issues such as reflux, colic, breast and bottle feeding issues and sleep.
Milk Matters Infant Feeding (Huddersfield)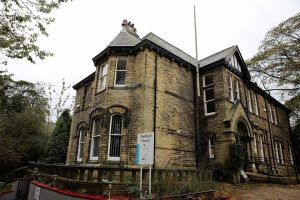 The Wellfield House Clinic, 
33 New Hey Road, 
Huddersfield, 
West Yorkshire, 
HD3 4AL


During your session* we start by taking a thorough history of pregnancy and birth and discuss the problems you are looking to resolve.  We then complete an oral assessment to establish what mobility the tongue has and what baby is doing with his mouth, lips and tongue during a feed and check for oral restrictions.   We observe a feed and as lactation consultants can help identify why baby is struggling to feed well on breast or bottle and work with you to set appropriate plans if needed. *Assessment is currently booked and held remotely, with in-person assessment to confirm tongue tie in clinic where assessment shows a clear need for a visit. 
Treatment of Tongue Tie after Assessment: £165.00
If you would like the option of treating a tongue tie if identified/confirmed at assessment, we also have the options for assessment and treatment in clinic – a separate link will be forwarded to you after your assessment to book online.
The cost of treatment is in addition to the initial assessment and takes place in Clinic with Charlotte Young IBCLC and Simon Prideaux IBCLC. Aftercare support and one follow up in our Huddersfield clinic to check the wound is included in the fee with optional extras for more complex support where required are available to book with Charlotte. In-person at home support is available across Manchester and Cheshire with Nikki Mather IBCLC)
Do you accept Referrals/Second Opinion : Yes
We are happy to accept referrals from health professionals, breastfeeding support workers and parents can also self refer. A full functional assessment is always undertaken prior to any treatment of tongue tie.
Prediagnosed Assessment & Treatment: £250.00
If you have been referred by another Practitioner we work alongside, they will send you a link to book directly with us. This will include assessment in clinic to confirm tongue tie and treatment if required. If the assessment results in finding that tongue tie is not an issue, or you need to come back at a later date, only the £99.99 assessment fee will be charged at this initial appointment.
Appointment required: Yes, for all services
Please read the terms of booking as this provides a PDF with important information you need regarding assessment and treatment.
Bodywork -Osteopath/Chiropractor:  
We work closely with several Paediatric Osteopaths and Chiropractors who are experienced with issues relating to infant feeding around the UK. If you would like to book a session alongside your assessment/treatment, please contact Simon Prideaux for details.
Do you treat upper lip tie?
No.  Our assessment includes checking for an abnormal upper labial frenum and we can discuss referral options to the NHS where appropriate. There are currently no NICE guidelines supporting the removal of the upper frenulum and thus no guidance as to best practice or whether anaelgesic is required or which kind of Healthcare Professional is best placed to treat.  There are also no controlled studies exploring upper labial frenectomy and whether it is beneficial in terms of resolving feeding problems.  You can read more about "Lip Ties" here and here.
"It was recognised that breastfeeding is a complex  interaction between mother and child, and that many factors can affect the ability to feed. Skilled breastfeeding support is an integral part of the management of breastfeeding difficulties. "NICE Division of ankyloglossia (tongue-tie) 2.5.1
Sometimes there may be a tongue tie but it may not be the leading cause of the problem, other times underlying issues may need resolving before treating the tongue tie to improve the outcome.
"Many tongue-ties are asymptomatic and cause no problems. Some babies with tongue-tie have breastfeeding difficulties. Conservative management includes breastfeeding advice, and careful assessment is important to determine whether the frenulum is interfering with feeding and whether its division is appropriate." NICE Division of ankyloglossia (tongue-tie) 2.1.2 We assess function and also observe a feed (as per NHS best practice)  – you will be given the details of this assessment and we also give you a letter to notify your GP that the procedure has taken place.
For further information please Contact Us