Nikki Mather
Infant Feeding Support Specialist
Cheshire & Manchester Branch
Based in Cheshire, I've worked in an infant feeding role within the NHS, private and third sectors for over ten years   Alongside my IFS role, I currently also work as a volunteer providing information and support via a variety of Breastfeeding Organisations and other charities.
I'm experienced in helping families in the early weeks with singletons and multiples, intersectional couples and families with complex needs.  I have good links with relevant Healthcare Professionals to signpost you to specialist advice both in the NHS and in the private sector and all IFS franchisees have one to one support from an Independent International Board Certified Lactation Consultant (IBCLC).  This mean we can work alongside your healthcare providers in case of more complex issues, such as tongue tie or when there are clinical concerns such as persistent faltering growth.
Lactation support and holistic, evidence based infant feeding information, can be crucial to  successfully establishing breastfeeding, whilst your find your feet in the early days.  For mums who are formula feeding and experiencing problems such as slow feeding, slow weight gain, reflux and wind – help can be even harder to find.  Here at IFS we support parents however they feed their baby.
Home Visits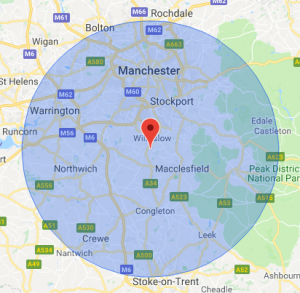 If you prefer to have one to one, private breastfeeding or bottle feeding support in the comfort of your own home, I'm happy to travel to you.
I cover Cheshire & Manchester within a 10 mile radius of Alderley Edge without additional charge, and within a 20 mile radius with mileage charged for the additional distance (as per the shortest route on Google Maps).  Our booking system allows you to select the most appropriate mileage option when you make your appointment and confirms the additional cost in advance.
Sessions are 90 minutes long and can be adjusted to suit your needs.
The reason I love the IFS model and chose to work with Milk, is we work to establish why babies may be experiencing problems, so we can then work together to find what works for you, your family and your unique feeding journey.   We take a history to explore your labour and delivery, look at the symptoms you're experiencing and piece together the big picture.
You can read more about our postnatal infant feeding support here
BOOK YOUR APPOINTMENT WITH NIKKI