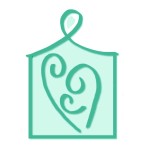 We are very excited to announce that we have partnered with Everday-Miracle birth and doula services, to offer a free Milk Matters antenatal session to every mum that books their full birth support package!  Lisa covers areas with a 1 hour drive from her home which is just off Junction 25 of the M62 in Brighouse, West Yorkshire – and so catches much of  Humberside, Manchester and Liverpool.
We've heard first hand from parents what a great doula Lisa is; knowledgeable, supportive, kind and compassionate were some of the words parents used to describe her.  One couple added they couldn't have coped without her in the early weeks following the birth of their son, whilst another commented how relaxed and at ease they had felt in her company.   You can read more about Lisa here
In addition Everyday Miracle has a range of equipment you can loan FREE, it's all included in the price of the package!  This includes a La Bassine Birth Pool with all equipment (Can be used for home births or to labour in comfort at home before moving to your preferred birthing place) valued at around £100,  a birth ball and an extensive range of books.   All subject to availability (great reason to get booked early!)
As there is an impressive body of evidence showing birthing with a doula significantly reduces likelihood of interventions, caesarean section and generally creates a more positive birth experience; we hope that alongside antenatal breastfeeding support, which has also been shown to increase rates of exclusively breastfeeding, plus Lisa's postpartum doula support services (if required)   – partnership working will give parents all the information and tools they need to feel empowered throughout their journey, and help get early parenthood off to the best possible start.